Lent Books - PRICE REDUCTIONS!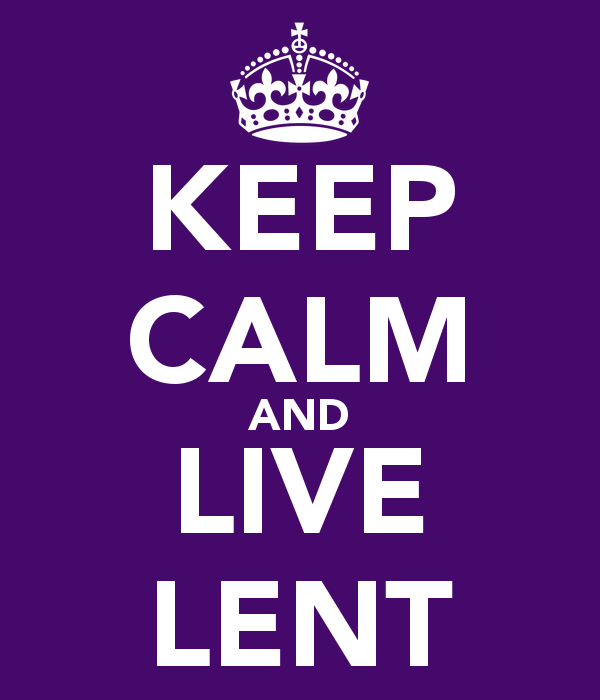 Lent starts today.
Now's your last chance to pick up some amazing Lent titles to help guide you through a journey of prayer and spiritual growth over the Lent season.
And what's more, we've drop all the prices!
See our final price reductions
HERE
!
Here's our 'Top 10' Bestsellers for Lent 2015:
1 )
In God's Hands
 - The Archbishop of Canterbury's 2015 Lent Book - Desmond Tutu
Archbishop Desmond Tutu distils the wisdom forged through a childhood of poverty and apartheid, and the long and agonising struggle for truth and reconciliation in South Africa, into the childlike simplicity which Jesus tells us characterises the Kingdom of God. In God's Hands draws on the unshakeable belief that human beings are created in the image of God and are infinitely valuable.
ASLAN PRICE: £6.85 (RRP £9.99)
2 )
The Little Book of Lent
- Arthur Howells
A powerful anthology of readings for each day of Lent, with scripture and prayers to help guide daily reflections. With extracts from a range of inspirational writers and theologians, including Desmond Tutu, Sheila Cassidy and Rowan Williams.
ASLAN PRICE: £3.25 (RRP £4.99)
3 )  
Reflecting The Glory
 - Tom Wright
This book of Bible readings and reflections, for every day from Ash Wednesday to the first Sunday of Easter, explores how we reveal Jesus even at the lowest and weakest points of our lives.
ASLAN PRICE: £6.99 (RRP £8.99)
4 )  
A Beautiful Friendship
 - Paul Kerensa
The classic film Casablanca, starring Humphrey Bogart and Ingrid Bergman, provides a great basis for discussion of themes of sacrifice, repentance, suffering, loss and hope.
ASLAN PRICE: £5.00 (RRP £5.99)
5 )  
Approaching Jesus: Cover-to-Cover Study
- Cathy Madavan
During the forty days in the wilderness, Jesus was tempted and tested but above all He demonstrated a powerful understanding of who He was, and what mattered most to Him. This title is designed to help us learn more about who Jesus is today, and apply it to our own lives.
ASLAN PRICE: £4.49 (RRP £4.99)
See our interview with Cathy Madavan here:
http://www.aslanchristianbooks.co.uk/approaching-jesus-in-lent/
6 )  
Stations of the Cross
- Timothy Radcliffe
During Lent we are surrounded by visual reminders of Jesus' last hours. In Stations of the Cross, renowned author Timothy Radcliffe, offers readers a thoughtful meditation on this powerful devotion.
ASLAN PRICE: £7.00 (RRP £9.99)
7 )
The Journey
- John Pritchard
The Journey offers daily (weekday) readings for Lent, from Ash Wednesday to Good Friday and engages the reader in the encounters Jesus had with various people on his way to Jerusalem.
ASLAN PRICE: £5.25 (RRP £7.99)
8 )
Reflections for Lent 2015
Reflections for Lent contains six weeks of notes taken from the annual edition of Reflections, covering Ash Wednesday to Easter Saturday. It's ideal for individuals or groups seeking to follow the Lectionary for a shorter period of time. Also includes a simple form of daily prayer.
ASLAN PRICE: £3.00 (RRP £4.99)
9 )
The Lent Factor
: Forty Companions for the Forty Days of Lent: The Mowbray Lent Book - Graham James
The Lent Factor describes forty very different people - one for each day of Lent - who have a special quality about them, and uses their stories to reflect on how faith and character are connected.
ASLAN PRICE: £6.00 (RRP £9.99)
10 )  
Another Story Must Begin
- Jonathan Meyer
An original Lent course based on the film, the novel and the stage adaptation of Victor Hugo's Les Miserables.
ASLAN PRICE: £3.99 (RRP £5.99)
Admin




Posts

: 163


Join date

: 2015-02-17


Location

: Westbury, UK




---
Permissions in this forum:
You
cannot
reply to topics in this forum